I mentioned in Fridays Look Ahead video the latest ENSO plumes from the IRI, and I've shown them below.
These are the outputs for the various climate models, each making their predictions through until March 2017.
I pointed out how the median of all of these models is given a La Nina index of around -1.0
This figure is reduced by the SCRIPPS Institute forecast of a strong La Nina of -2.2
However, remove this output and this reduces the index to around -0.7 which puts it into weak La Nina territory. I've been predicting the number to come in at around -0.8 to -1.0, still within the weak category but closer still to moderate.
There are many weak La Nina events in the records back to 1950 with 2011-12, 2000-01, 1995-96, 1984-85 and 1983-84 being the most recent since 1980.
Closest is the El Nino event of 1982-83 which then slipped into a double dip La Nina, initially hitting -0.7 then again a few months later to -1.1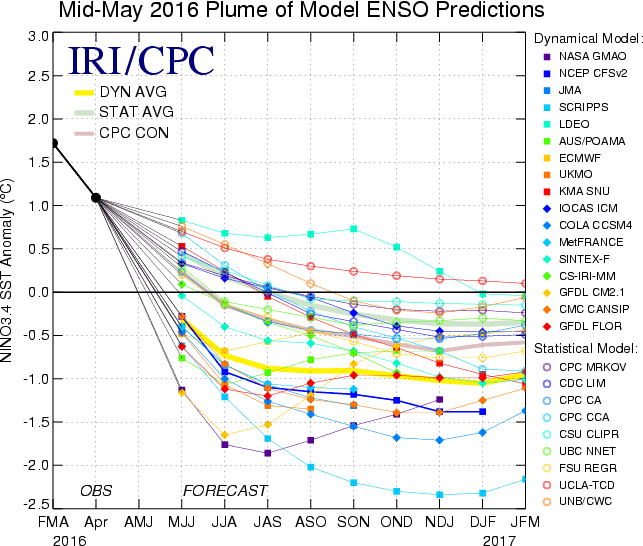 1983 saw a very warm and dry August, a chilly and damp September then average temperatures in October with dry weather in the southeastern UK, but wetter to the northwest.
Of course, past performance is no guide to the future, but this is certainly a year which will go into our forecasting file for autumn.