The MJO forecast from NCEP for the next couple of weeks is below ...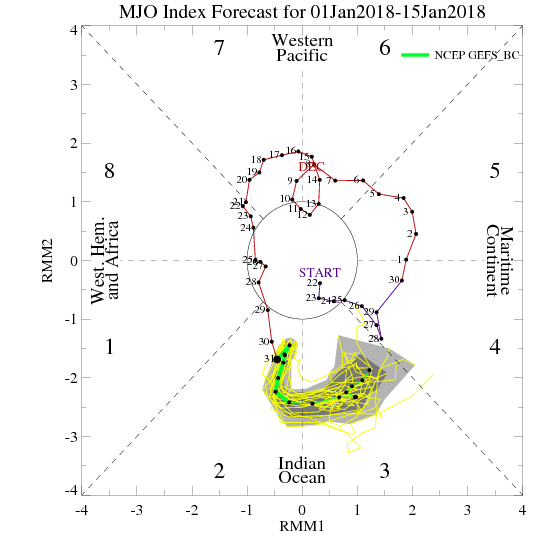 It's highlighting the fact that we stay in phases 2 and 3 (the green line) through the next couple of weeks.
These phases tie in with a close to normal pressure distribution of the UK, and generally points to mixed, rather than unsettled weather conditions.
Phase 3 hints at a more certain ridge build over southern parts of the UK and Ireland, and this certainly backs our most recent predictions of drier weather over the south part of the country, staying dampish for northern Scotland at times.
I do think that any drier weather in the south may not be long lived, turning mixed again, before a mixed start to July.
I'm working on the JUly forecast right now with a preliminary forecast for the whole month being issued this week.